Mountain Biking in Guatemala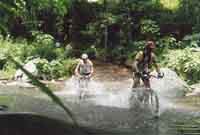 Discover the treasures of Guatemala by bicycle and become immersed in our culture and the beauty of nature. Leave the noise of cars and other motorized vehicles behind you and enjoy an adventurous ride with incredible views along paths wedged between wide fields and volcano ridges. Or take a more leisurely ride trough local villages and coffee plantations.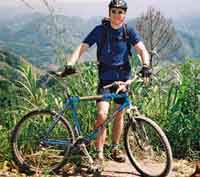 On our tours you become part of the natural surroundings as you pass through tropical foliage, around crystal clear lakes and lagoons or through undisturbed highland mountains. The air is clean and the experience is pure. Cycling does not disturb the environment and is welcome by the locals. It gets you off the beaten track and in touch with the true culture and the inhabitants of Guatemala.
We from Mayan Bike have ridden all over the country and we know the best routes and path for all types of biking. We use quality bikes that are regularly services in our own shop to provide you with an unforgettable experience.
For more information, tour packages and itineraries, please contact EnjoyGuatemala.com